Turkish Swan Neck Mosaic Table Lamp (Queen Mix)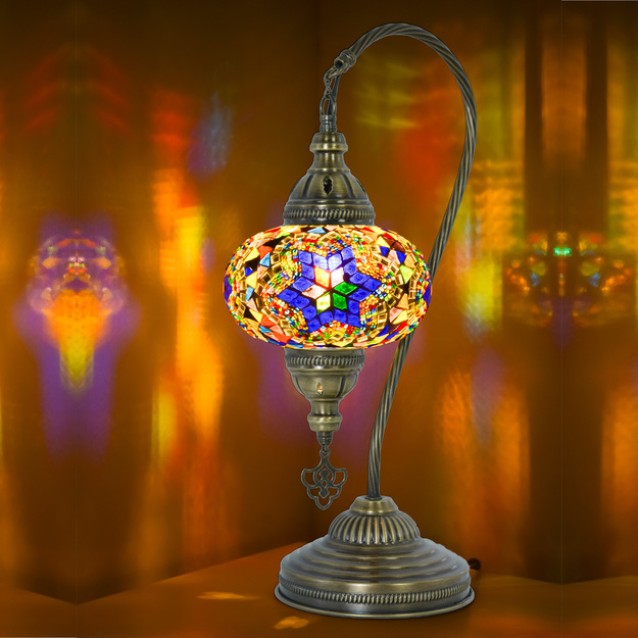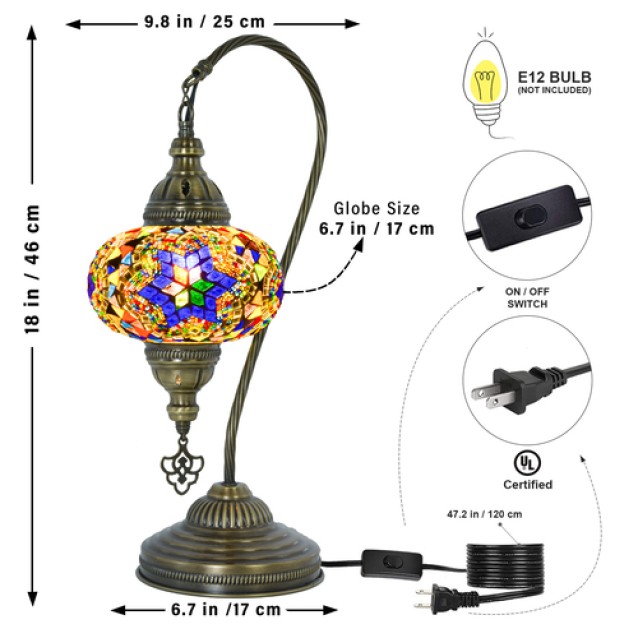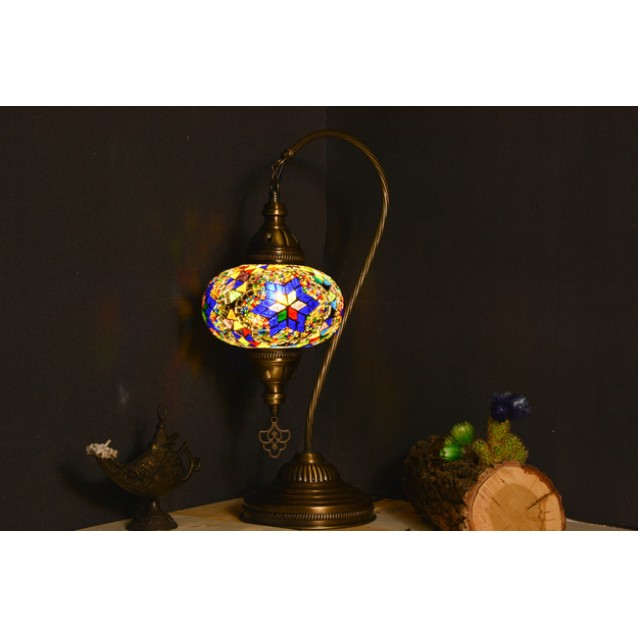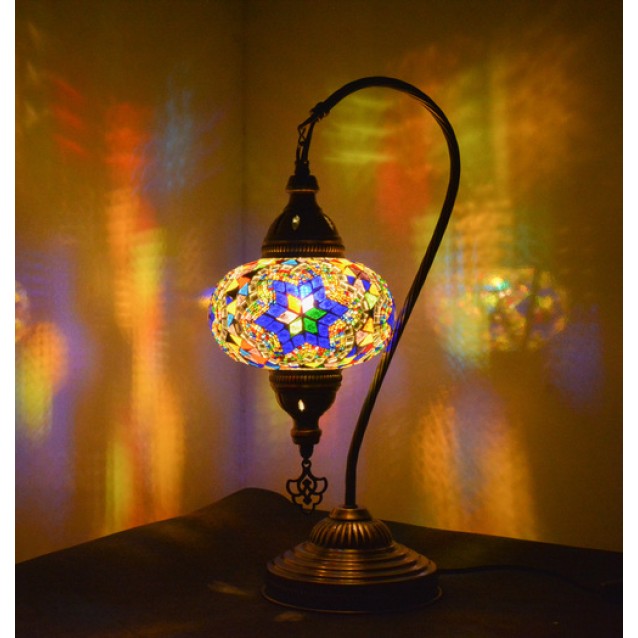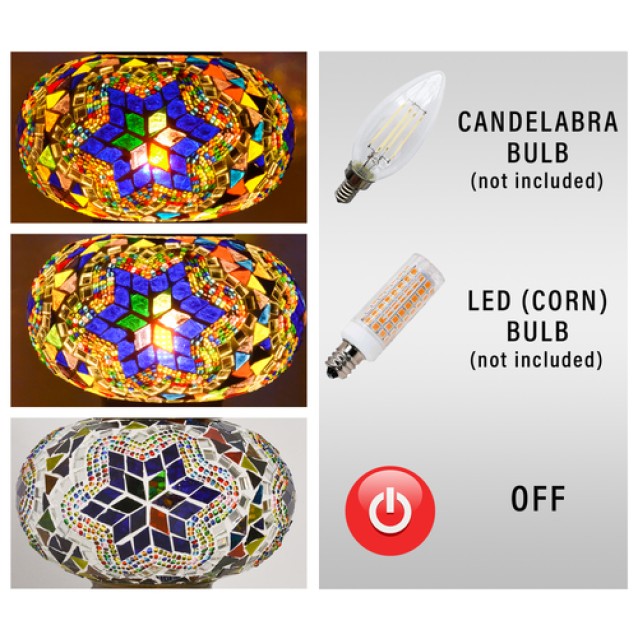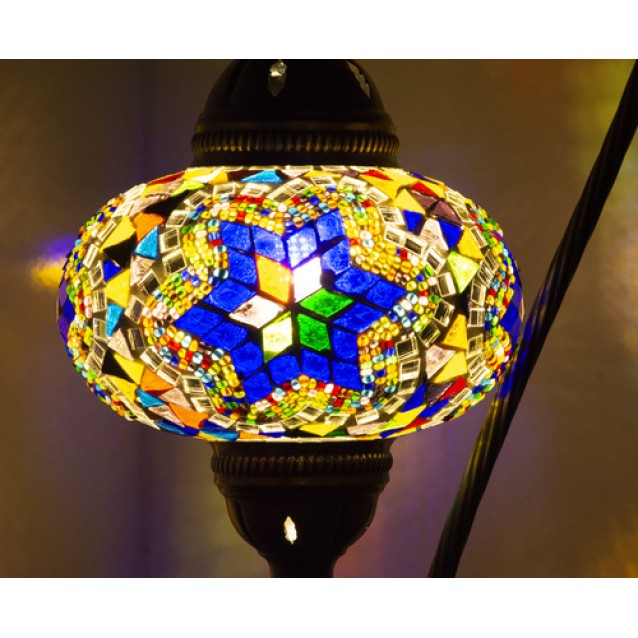 HOT






Turkish Swan Neck Mosaic Table Lamp (Queen Mix)
Fully Handmade
Free & Fast Shipping
Made in Turkey
Globe Size
6.7 in / 17 cm
Item Height
18 in / 46 cm
Item Length
9.8 in / 25 cm
Bulb
E12 (Not Included)
Handmade Turkish table lamp is produced in Turkey and it's completely handcrafted. In order to protect it from external factors, bronze coating was made on antique metal and a brass appearance was obtained.
Many different beads have been selected and placed entirely by hand in each mosaic glass. Brilliant colorful mosaic globe light was obtained by gluing beads such as stars, round, square, and rectangle to the glasses. The glass parts are in the original color. No paint is used.
Assemble is easy. All you have to do is put the pieces together.
Turkish Moroccan mosaic lamp is compatible for many places ideal decor for standing in the corner of your home, bedside, living room, bedroom, kids room, restaurants, cafes and rustic spaces. It adds a dazzling and gorgeous air to your ambiance with its various colors.
Light Bulb NOT including.
SOCKETS
We put different sockets according to your country.
E12 socket for USA & Canada
E14 socket for UK & EU & AU.
BULB INFO
Corn light (LED) bulb is used in the mosaic glasses in the photos. We recommend you to use with E12 LED bulb for the USA and Canada and maximum 25 Watts bulb for our lamps. More watt means more light. (Bulbs are NOT included.)
- Also, you can use them with candelabra bulbs which is emits much more light, but it is not used for a long time and is fragile, we suggest you be careful when installing it.
- Corn light bulb (LED bulbs), give a little less light than candelabra, but are durable for a long time.
Corn light (LED) bulb is used in the mosaic glasses in the photos.
Led bulbs give the color of daylight, candelabra bulbs give warm (yellow light).
PACKING
We ship in bubble wrap and wooden boxes (for large lamps, we ship in a wooden box) and securely pack 99% of orders.
If any problem with you order please let us we will be ready to help to you for any problem and please let me know if any problems when you get your order.
Immediately a replacement globe and/or metal body will be send when you provide a photo showing the damage. (We need the photo to compensate from the Shipping Company)
SHIPPING:
Orders will be ship in 1 business day (Valid for orders placed until 13:00 with Istanbul time.)
and delivered within 3-5 business days.
Shipping can take more time because of the shipping companies:
We use Fedex Express and TNT Express.
RETURNS & REFUNDS:
Please, first contact us for any problems with the product you purchased.
More Details of Our Products
- All of our lamps are indoor use only.
- We have Intertek LVD Test, CE Marking, UL Certificate for our Turkish lamps.
- Made in Turkey
- We accept custom orders (you can give us custom colors)
- 1 business day shipping
- Safe International Shipping via Fedex
- Turkey VAT is included in our prices
- Our mosaic lamps are fully manufactured without the machine, from the direct manufacturer to the final user.