Chrome Finished Silver Color Mosaic Table Lamp (Anatolian Rug)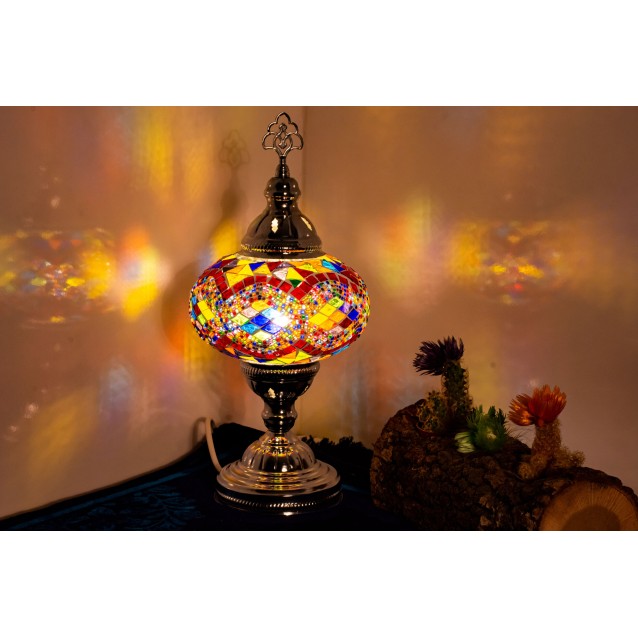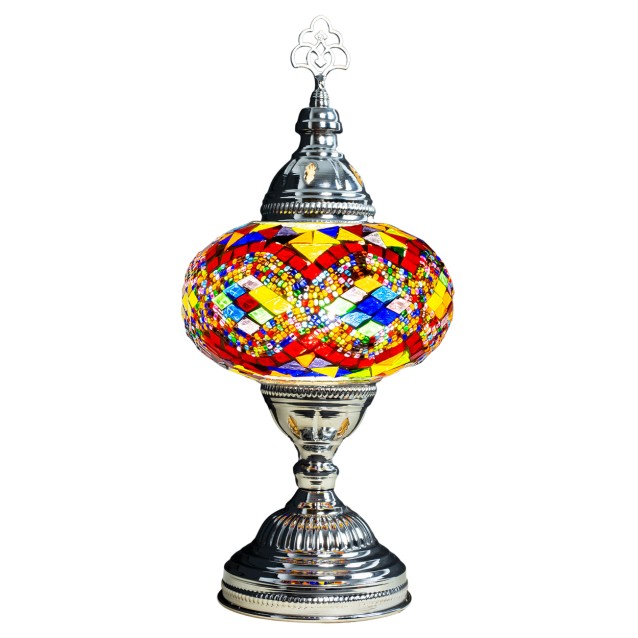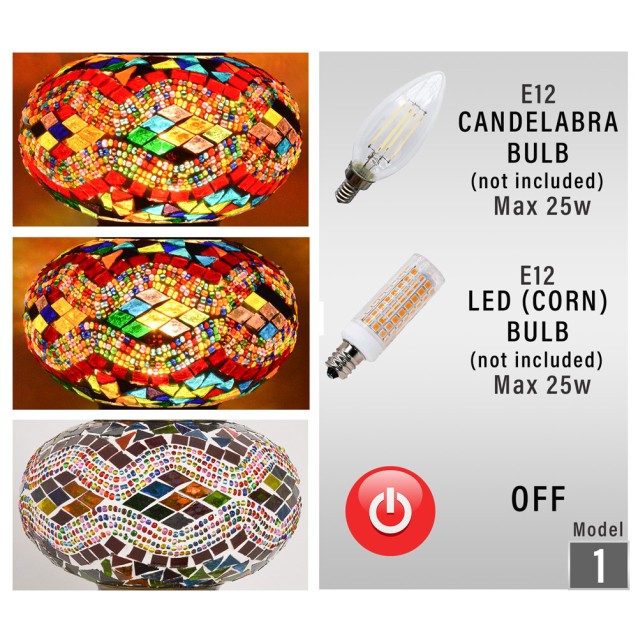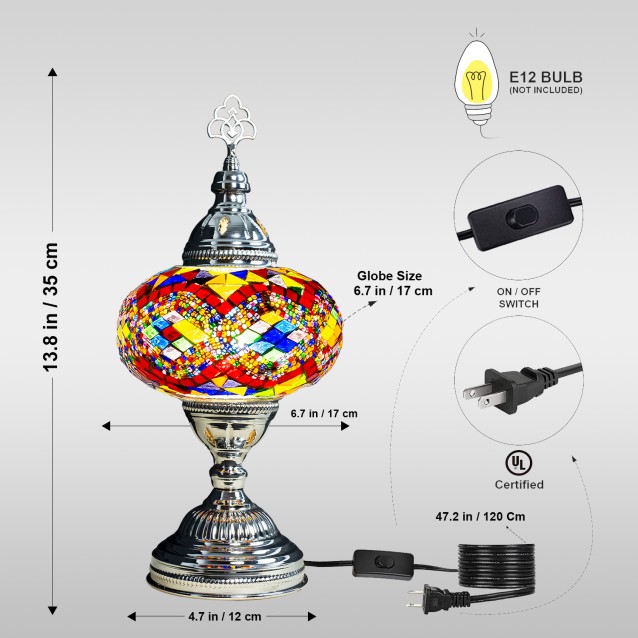 Chrome Finished Silver Color Mosaic Table Lamp (Anatolian Rug)
Fully Handmade
Free & Fast Shipping
Made in Turkey
Globe Size
6.7 in / 17 cm
Item Height
13.8 in / 35 cm
Item Length
6.7 in / 17 cm
Bulb
E12 (Not Included)
TURKISH SILVER COLOR LAMP: Turkish chrome finished silver color table lamp is produced in Turkey and it's completely handcrafted. In order to protect it from external factors, chrome coating was made on antique metal and a silver appearance was obtained.

HANDMADE TURKISH LIGHT: Many different beads have been selected and placed entirely by hand in each mosaic glass. Colorful mosaic globe was obtained by gluing beads such as stars, round, square, and rectangle to the glasses. The glass parts are in the original color. No paint is used.

EASY TO ASSEMBLE: All you have to do is put the pieces together. First attach the bulb to the bottom base, then attach your mosaic glass with the bottom base and after attach the upper part to your mosaic globe. Finally plug the cable into the socket and then voila! Your decorative lighting is ready.

COMPATIBLE MANY PLACES: Turkish Moroccan chrome finished silver color mosaic lamp is ideal decor for your home and it can be used in your home as nightstand lamp, table reading light, bedside table lamp, desk lamp with its elegant and soft light, night light, ambient light in your study room, living room, dining room, bedroom, kids room, entry, office even restaurants, cafes, rustic spaces, etc. It will illuminate your room with an elegant tiffany decorative style to indoor spaces.

REQUIREMENTS & CUSTOMER SATISFACTION: You should get an E12 candelabra bulbs for the USA & Canada and E14 Bulb for UK & EU. (Bulbs are NOT included.) We improve ourselves every day to make you happy! Your lamp is usually shipped within the same business day. If you experience a problem, we take action and find a solution as quickly as possible.