Customize Swan Neck Table Lamps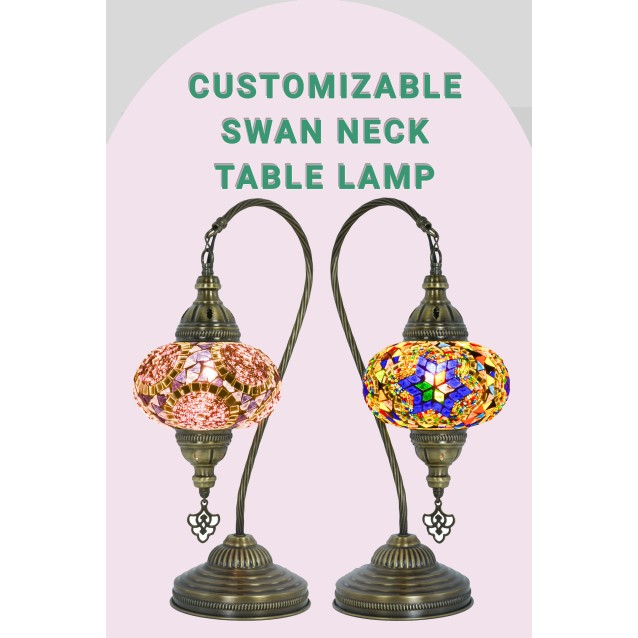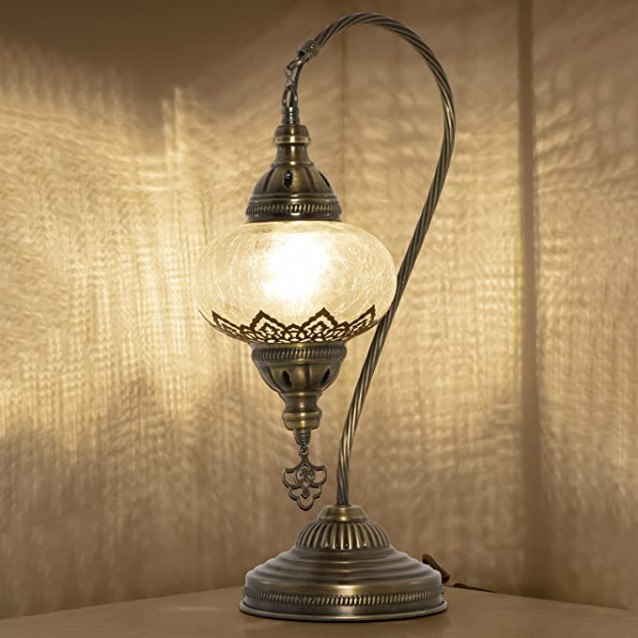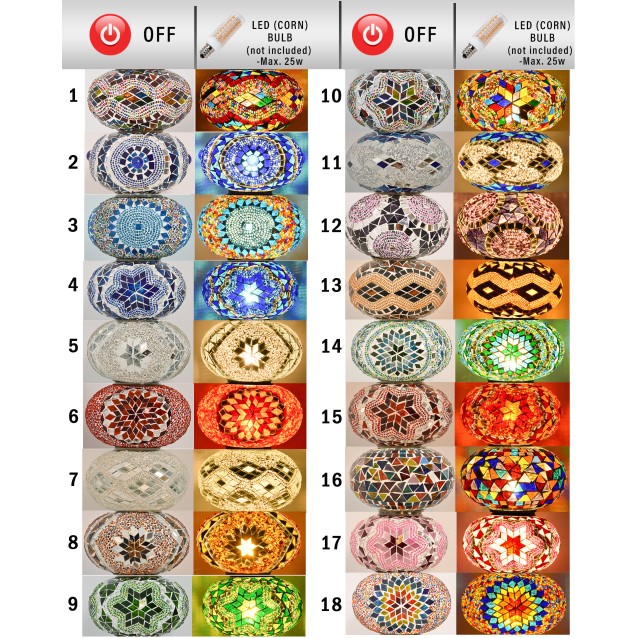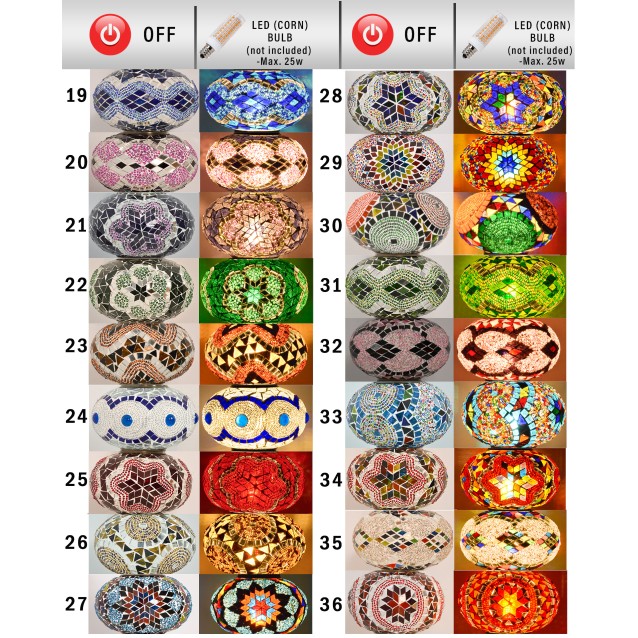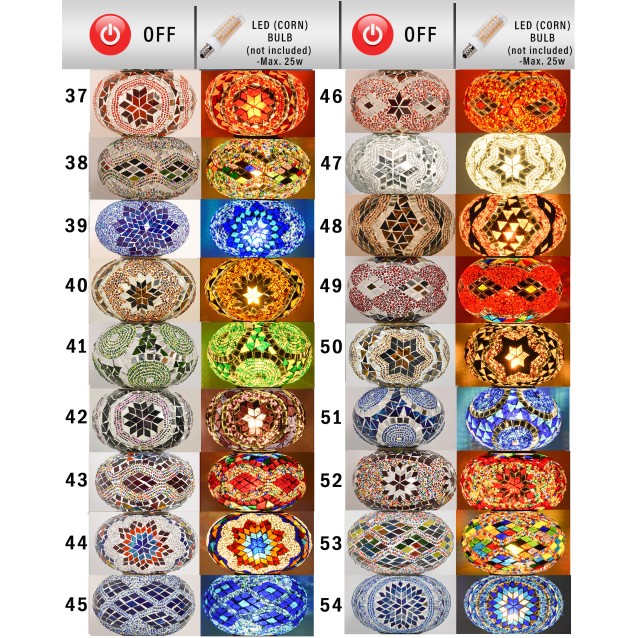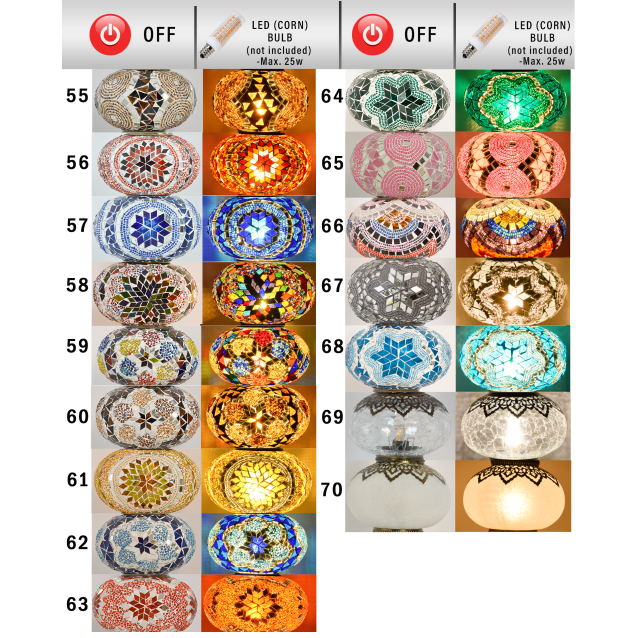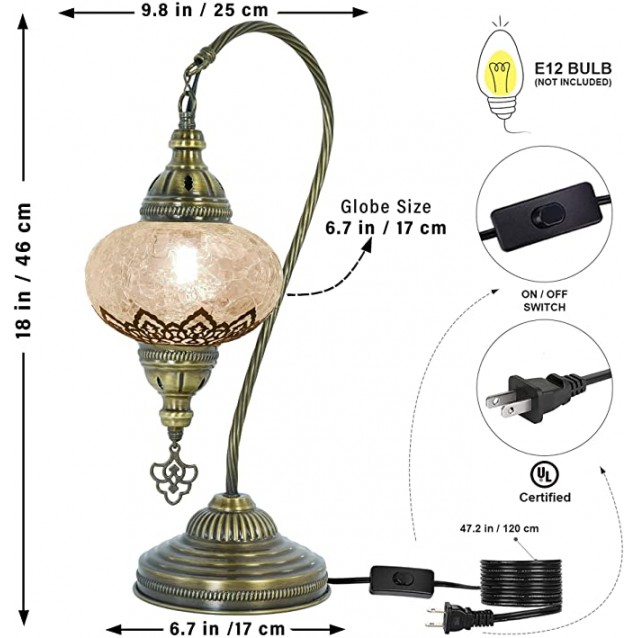 HOT







Customize Swan Neck Table Lamps
Fully Handmade
Free & Fast Shipping
Made in Turkey
Globe Size
6.7 in / 17 cm
Item Height
18 in / 46 cm
Item Length
9.8 in / 25 cm
Bulb
E12 (Not Included)
HANDMADE MOSAIC GLASS: Glass pieces for the mosaic sphere are cut one by one and combined with the mosaic sphere. The metal part is poured into a hand-carved mold and the metal part is shaped. Then the metal part is covered with brass and bronze to give a brass appearance. This mosaic lamp, which will be a precious part of your rural home decor, will be a magnificent handmade illuminator that will be admired by those who see it and compliment your Boho chic decoration.

HIGH QUALITY AND EASY TO ASSEMBLE: It comes with 3 parts in the package. Mosaic glass globe, upper part, and metal base. The metal body is combined with E12 socket and US Plug. First of all, compress the springs into the brass metal body, attach the glass sphere. Then compress the upper part springs, attach them to the mosaic sphere. Moroccan vintage table lamp, which will illuminate the dark corner of your home with its magnificent color pattern, will be indispensable for your bedside tabletop.

LIGHT BULB INFO: Metal base of the lamp has E12 socket suitable for US/CA. Led (corn) bulbs is used in the mosaic glasses in the photos and they give a little less light than candelabra, but are durable. Led bulbs give the color of daylight, candelebra bulbs give warm (yellow light). Candelabra bulb emits much more light, but it isn't used for a long time and is fragile. We recommend a maximum 25 watt light bulb for our lamps. (More watt means more light.) BULB NOT INCLUDED.

GREAT FOR GIFTING & UNIQUE APPEAL: This highly sought-after Turkish mosaic desk lamp makes an excellent choice for something complementary or contrasting to your home decor. Crafted with extraordinary design, the mosaic lamp will cause a sincere smile on your loved one's face. You can choose the vintage bohemian lamp with magical harmony that you will give as a gift for the living room, bedroom, kitchen island, restaurants, nightstand, bedside and office with its bohemian style look.

100% WARRANTY: We offer you long-lasting and high-quality Turkish lamps. The electric system of lamps has UL standards and is certified. Our table lamps have passed strict quality control one by one before shipping. None of our products that do not pass the quality test aren't sent to you. However, if you encounter any problems with the mosaic lamp, do not hesitate to contact us.