5 Globe Turkish Mosaic Floor Lamp (Mint)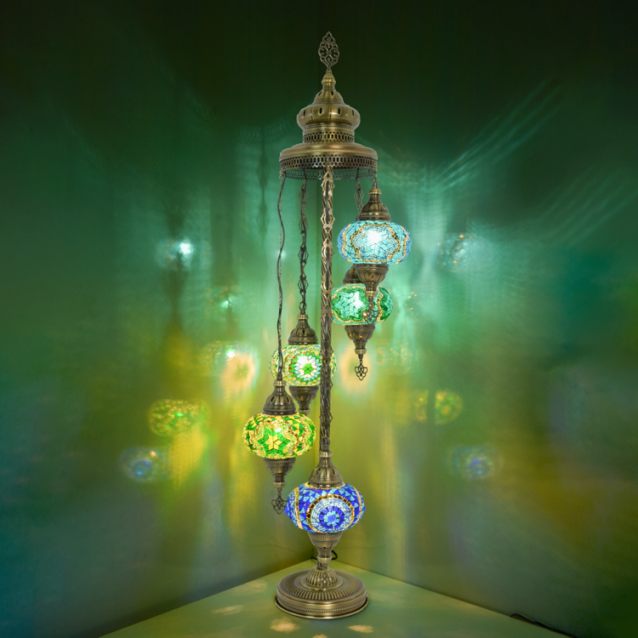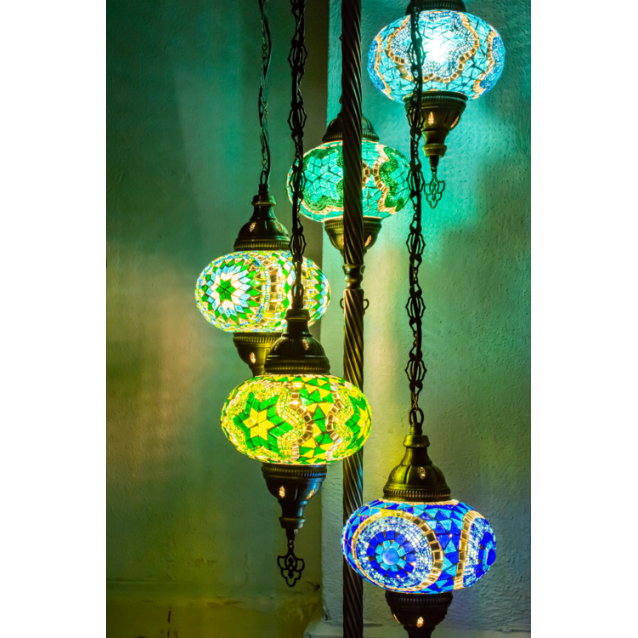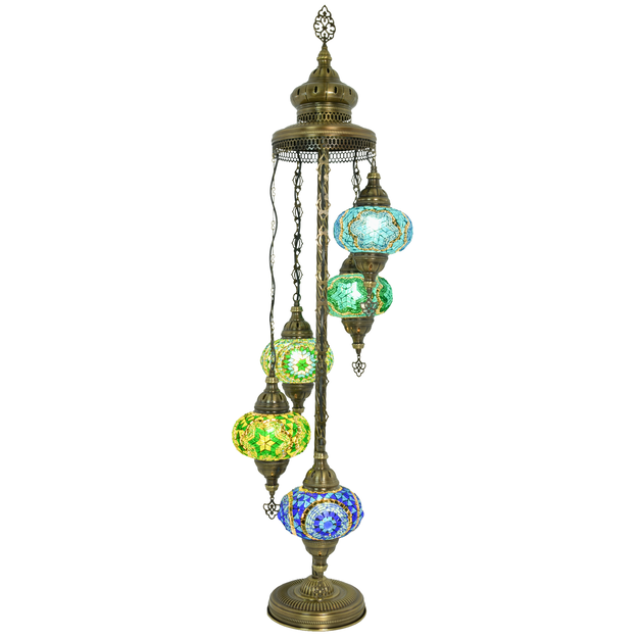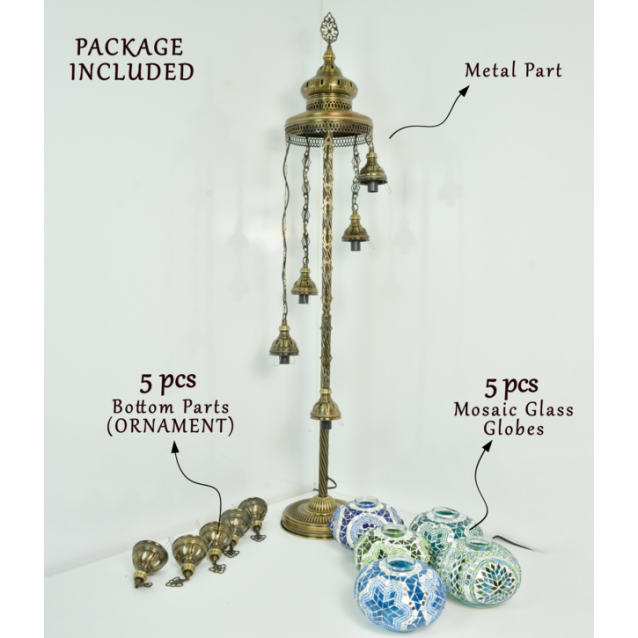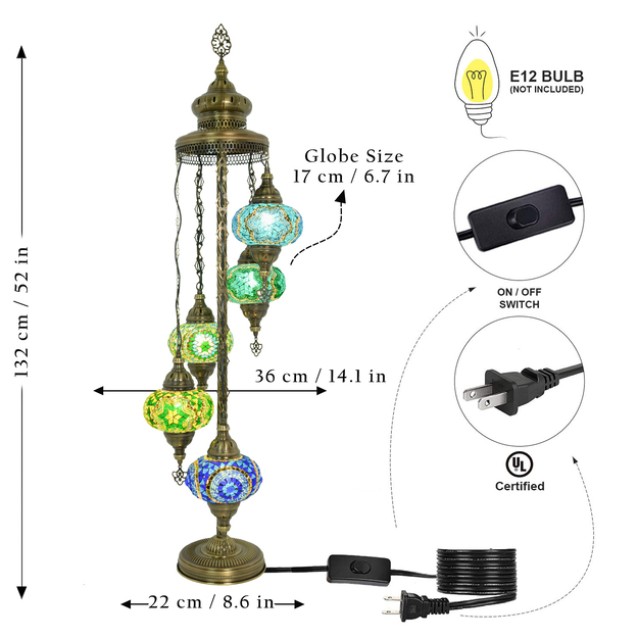 5 Globe Turkish Mosaic Floor Lamp (Mint)
Fully Handmade
Free & Fast Shipping
Made in Turkey
Globe Size
6.7 in / 17 cm
Item Height
48.42 in / 123 cm
Item Length
18.9 in / 48 cm
Bulb
E12 (Not Included)
HANDMADE IN TURKEY: Turkish floor lamps are produced 100% handmade with original colored glass and brass metal body. Our artisans combine the glass and beads on the globe to create a stunning handcrafted design. In order to protect it from external factors, bronze finishing was made on antique metal and a brass appearance was obtained. Each of the lamps descends sequentially from top to bottom. Instead of just a cable look, the lamps hang down with a decorated chain.

BRILLIANT MOSAIC GLOBES: Many different beads have been selected, cut to the ideal size and placed entirely by hand in each mosaic glass. Colorful mosaic spheres was obtained by gluing beads such as stars, rounds, squares, and rectangles to the glasses. Glass parts are in the original color. No paint is used. You can add your personalization to any of the 70 globes, each of which is 100% hand crafted, to the Customizable 5in1 Floor Lamp.

CUSTOMIZE YOUR FLOOR LAMP: Create your own lamp according to your imagination instead of buying a specific color. You can add your personalization to any of the 70 globes, which is each of 100% handmade to the Customizable 5in1 Floor Lamp. Whether you want to make a combination of same color or create a colorful floor lamp all different from each other. You are free to create them all. Please be sure to write us all 5 mosaic glasses during customize.

INSTALLATION OF CORNER LAMP: Assemble of floor lamp is quite simple. Firstly the 2 parts of the pole must be attached to each other separately. Then tighten the pole clockwise with the pulley on the upper part. Tighten it clockwise with the metal base, which is the last step to finish the frame of your floor lamp. Then install the bulb, then attach the mosaic glass with the larger side to the place where the bulb is. Finally, your standing lamp is ready!

BULB INFO & 100% WARRANTY: Corn light (LED) bulb 4W (40 Watts Equivalent) is used in the mosaic glasses in the photos. We recommend you to use with E12 LED bulb for the USA and Canada and maximum 25 Watts bulb for our lamps. More watt means more light. Bulbs are NOT included.

We improve ourselves every day to make you happy! Your lamp is usually shipped within the same business day. If you experience a problem, we take action and find a solution as quickly as possible.