21 Globe Turkish Moroccan Luxury Chandelier (Crack Clear)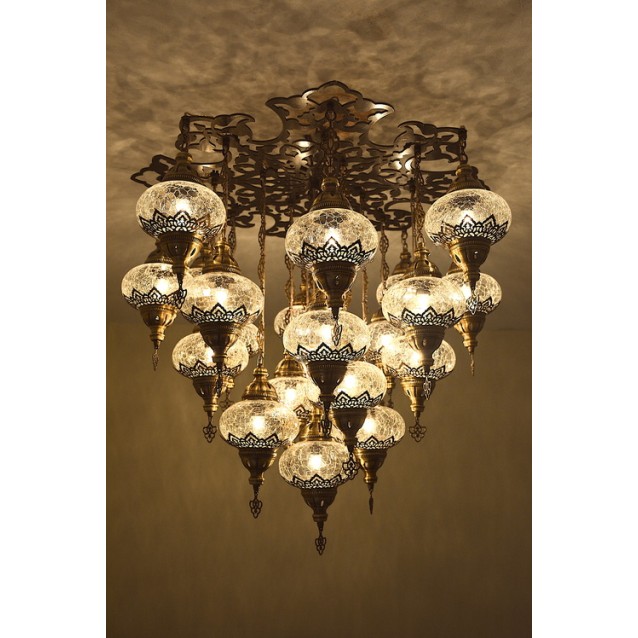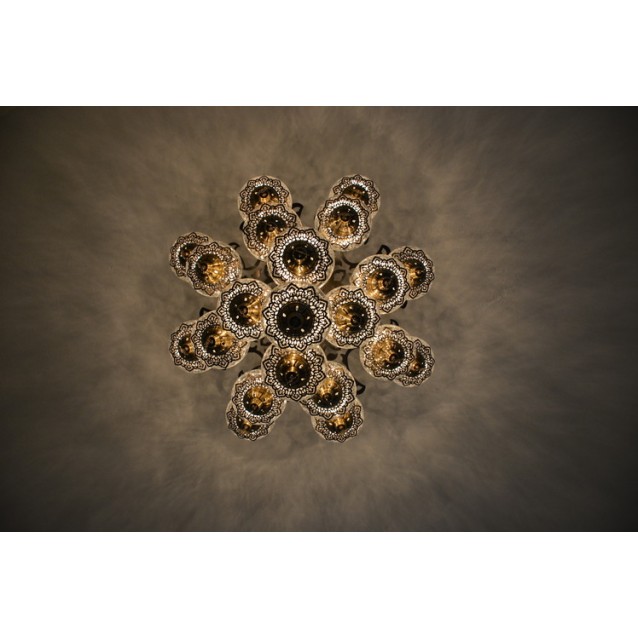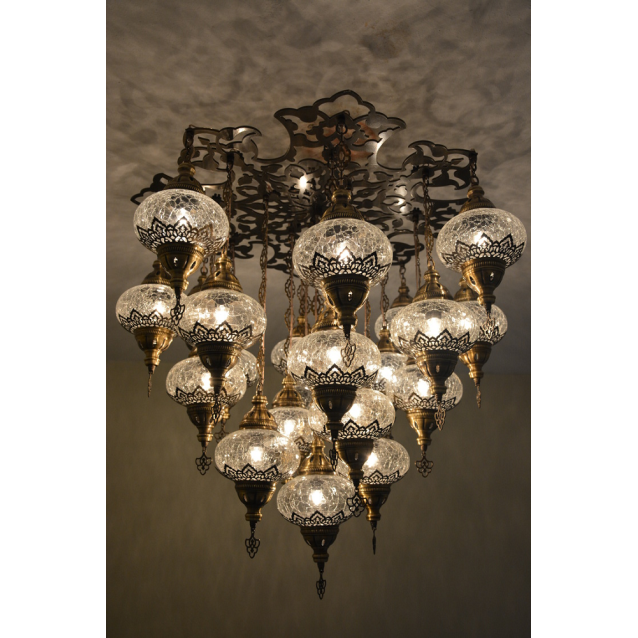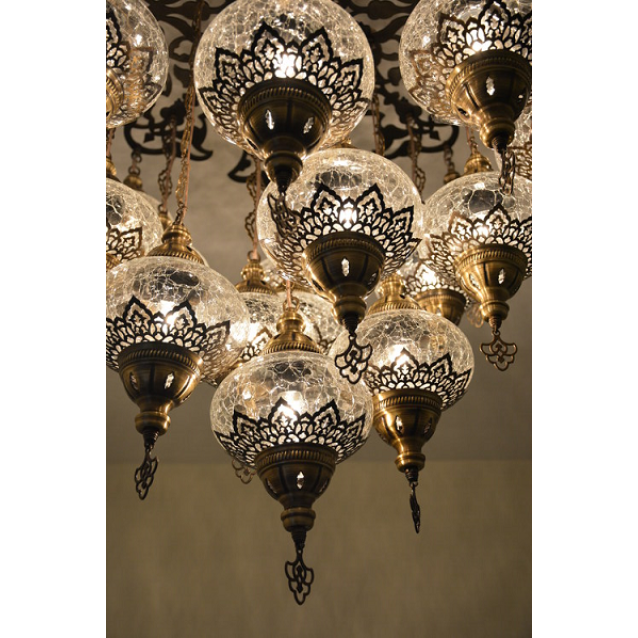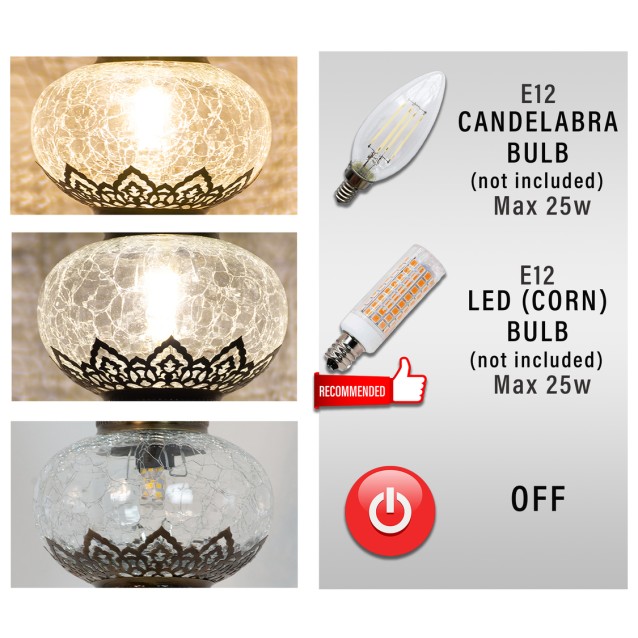 21 Globe Turkish Moroccan Luxury Chandelier (Crack Clear)
Fully Handmade
Free & Fast Shipping
Made in Turkey
Globe Size
6.7 in / 17 cm
Item Height
43.3 in / 110 cm
Item Length
41.3 in / 105 cm
Bulb
E12 (Not Included)
SPECIAL TURKISH CHANDELIER:

It is a special Turkish chandelier. The upper part of the chandelier consists of laser-cut antique bronze metal. 21 crack clear glasses are hung at equal intervals and at different lengths. This large chandelier will add authenticity to your living room. Or it will provide a luxurious look in your restaurant, cafe, bar, and dining room. The special 21-sphere chandelier reflecting the Ottoman style is the most popular style of luxury lighting.

USED IN MANY AREAS: Turkish hanging lamp can be used in farmhouse, rustic, country, desk, over table, terrace, etc. Bohemian semi flush mount ceiling light fixture can be used as palace chandelier in the entranceway, foyer, bedroom, living, dining room, balcony, porch, patio, office, kitchen island, restaurants, nightstand, small spaces. Turkish pendant lamp looks antique decorative when it is turned off and looks brilliant stained glass, when you turn it on.

TYPE OF LIGHT BULB: Corn light (LED) bulb 4W (40 Watts Equivalent) is used in the mosaic glasses in the photos. We recommend you to use with E12 LED bulb for the USA and Canada and maximum 25 Watts bulb for our lamps. More watt means more light. (Bulbs are NOT included.)
- Also, you can use them with candelabra bulbs which is emits much more light, but it is not used for a long time and is fragile, we suggest you be careful when installing it.
- Corn light bulb (LED bulbs), give a little less light than candelabra, but are durable for a long time.
- Corn light (LED) bulb is used in the mosaic glasses in the photos.
- Led bulbs give the color of daylight, candelabra bulbs give warm (yellow light).


WARRANTY & CUSTOMER SATISFACTION: We improve ourselves every day to make you happy! All of our products have UL and CE certificates. The hanging light tested many times before it is shipped to avoid any problems. However, if you experience any problem, we take action and find a solution as quickly as possible. Enjoy your cool chandelier light!